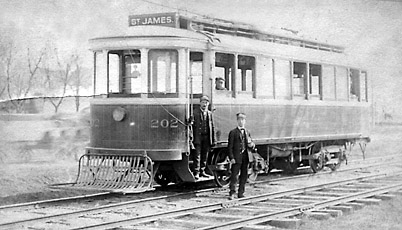 December 20, 1905

– Streetcar tracks are extended from St. Charles to Headingley.



December 20, 1981

- Winnipeg Jets' left winger Doug Smail sets the NHL record for the fastest goal scored off of the opening face-off. It happened five seconds into a game against St. Louis Blues and goalie Paul Skidmore.
December 20, 1979 - Winnipeg's first multiplex theatre, The Garrick, re-opens after an expansion into a four-plex.
December 20, 1951 - Billy Holmes, Winnipeg's Mr. Hockey, dies.
December 20, 1889 - Carberry, Manitoba is incorporated as a village.