January 14, 1911
- The Kelly Block at 181 Bannatyne, between Main and Rorie Streets, burns. Temperatures in the -40s hampered firefighters and the building was completely gutted.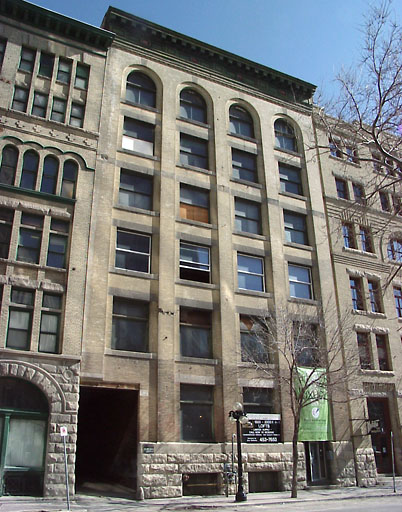 Built in 1904 for Thomas Kelly and Joseph Maw, it was renovated back to health later tht year and is now called the Kilgour Block. Today it is the
Lofts on Bannatyne
condos.
January 14, 1976
- The T. Eaton Company announces that the iconic
Eaton's Catalogue
will be discontinued. The first edition was printed in 1884, the final one in 1976.
March 27 1973, Winnipeg Free Press
January 14, 1981
– The first patient is admitted to the Seven Oaks Hospital. First proposed in 1969, the plan got bogged down in a debate over whether it should be a hospital or a health clinic. In 1977 construction finally began on the $32 million, 336 bed facility.
It was officially opened in September 1980 with over 300 staff but a series of delays in equipment installation pushed back the admission of patients.
January 14, 1965
- The first Guess Who release "
Shakin' All Over
."
January 14, 1943
–
Hon. Stuart Garson
(Liberal-Progressive) becomes Premier of Manitoba. He served until November 1948.